reviewthat
Book:
The Uncertain Places
By:
Lisa Goldstein
Pages:
240
Release Date:
June 15, 2011 (paperback edition)
Stars:
1 1/2
Berkley student Will Taylor meets the Feierabend sisters through his friend Ben, and soon finds that there is something rather strange about the family.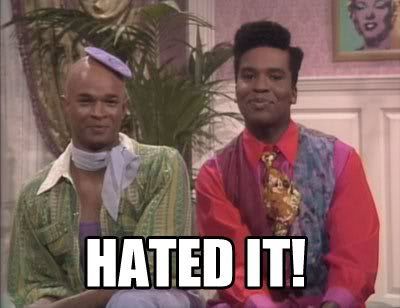 I have a few issues with this book.
First, the female characters of this book (for the most part) seem to be rather passive about their lives and what happened to them. They accept the curse that has been put on their family, and make no attempt to try to stop it, because of the good things that happen by giving over one girl in every generation to the fairies. We are
told
that each of the sisters has one thing that they are good at, one thing that they truly enjoy doing, but the fact is that they come across much more like Bella from
Twilight
(where we are told that she has interests, but it doesn't go much deeper than that.
Second, it takes the coming of a male figure for the curse to be broken. This characters jumps in, without really understanding what he is doing, or what apple carts he is overturning, but he does it anyway (even with others telling him to stop). He takes it upon himself to play with things that he doesn't really understand, because he wants things to change to be the way that
he
wants them.
Third, the friend that introduces Will to the Feierabend sisters is essentially stalking the family, and he continues to do it over the years. Why? Because he wants to become a part of the family so that he can become lucky through using the family. And what happens when the sisters find out that he had been dating one of them so that he could get a hold of some sort of luck from the other realm? One of the other sisters starts dating him. That doesn't seem the proper reaction to finding out that someone was trying to use one of your sisters.